29 → 02 february 2024
12th World Environmental Education Congress
Abu Dhabi, United Arab Emirates
The World Environmental Education Congress (WEEC) is the definitive global platform for education in environmental and sustainable development. Every two years, thousands of delegates from over 100 countries come together at WEEC to shape the sustainability transformation.
Visit Website

20 → 22 february 2024
Sub Saharan Africa International Petroleum Exhibition and Conference
Lagos, Nigeria
Partner Event: Hosted the Petroleum Technology Association of Nigeria (PETAN), SAIPEC continues to place its emphasis on the future of the energy, oil and gas industry through Sub Saharan Africa with collaboration at the forefront of its objective and local content at its nucleus.
Visit Website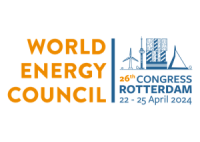 22 → 25 april 2024
26th World Energy Congress
Rotterdam, The Netherlands
For 100 years, the World Energy Congress has convened the cooperative power of the world energy community to turn inspiration into action. It is the world's longest established energy event, informed by the World Energy Council's unique position as the impartial and pragmatic voice of the global energy agenda and our remarkable 100-year-old heritage.
Visit Website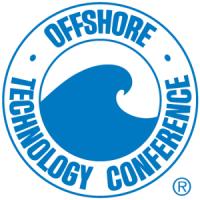 06 → 09 may 2024
Offshore Technology Conference
Houston, USA
OTC Global and Industry Partners are a small group of established organizations that are leaders in creating and managing change in the offshore energy sector. An OTC partnership can be a powerful tool for communicating a unique value proposition to drive new customer acquisition and collaboration.
Visit Website

06 → 08 may 2024
6th Middle East Process Engineering Conference & Exhibition
Dhahran, Saudi Arabia
MEPEC is the definitive event for process engineering; in today's busy world the event brings together the international business community to one business hub to make the most effective use of time. MEPEC is not just a place where you can experience ground-breaking technology and listen to industry leaders, it is an environment designed for the exchange of ideas between peers.
Visit Website

01 → 02 june 2024
Mozambique Energy & Industry Summit
Maputo, Mozambique
Partner Event: Endorsed by both the Ministry of Mineral Resources and Energy and the Ministry of Industry and Commerce, the Mozambique Energy & Industry Summit's strategic summit programme is centred around building a new future for Mozambique's economy through the actual and anticipated inbound investment flows from the huge LNG and gas projects.
Visit Website