We are an independent operator focused exclusively on collaborating with organisations that need to deliver premium energy and sustainability events as well as industry initiatives. These events address topics and issues that are critical to the oil, gas, petrochemical, renewable, and alternative energy industries.
We operate worldwide. Our senior management has more than twenty-five years' experience in organising and managing B2B large scale conferences and exhibitions in more than thirty countries. The events that we partner with are specifically designed to deliver maximum return on investment for the stakeholders, speakers, sponsors, exhibitors, delegates, and visitors.
Events experience and expertise
Project management consultancy
Exclusive sales and promotional services
Project Planning and Analysis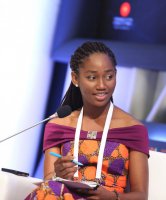 Mapping of High Level Activities
High level and Low level details for each High level activity will then be mapped in the Project Plan including timelines, accountabilities and budget implications to track performance and delivery.
A Operations & logistics
B Finance
C Communication & Marketing
D Event days & post event
E Procurement of services
F Project management
Develop a solid sales and marketing strategy
1
Secure the support of the industry and develop a high value technical program / premium content.
2
Approach the key companies that will want to have a strategic shareholding in the event – We call them Sponsors – Sponsorship is exclusive and expensive!
3
Start the exhibition promotion - you need 12 months to deliver maximum results.
4
If the above has been done effectively, congratulations! You have already secured hundreds of delegates. Make sure they register, and push for more registration until the last minute.