06 → 08 june 2023
Mozambique Energy & Industry Summit
Maputo, Mozambique
Partner Event: Endorsed by both the Ministry of Mineral Resources and Energy and the Ministry of Industry and Commerce, the Mozambique Energy & Industry Summit's strategic summit programme is centred around building a new future for Mozambique's economy through the actual and anticipated inbound investment flows from the huge LNG and gas projects.
Visit Website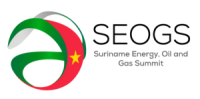 19 → 22 june 2023
Suriname Energy, Oil & Gas Summit
Paramaribo, Suriname
Partner Event: The Suriname Energy, Oil & Gas Summit and Exhibition is the leading industry event for Suriname's emerging energy sector. Its programme offers a wealth of content for commercially minded companies looking to capitalise on investment, development, and project opportunities, whilst the exhibition provides the perfect platform for internationals to meet with local partners and buyers
Visit Website

26 → 27 july 2023
Zanzibar Energy & Industry Summit
Zanzibar
Partner Event: Under the guidance of the Zanzibar Petroleum Development Company and the support of key national stakeholders, the Zanzibar Energy & Industry Summit is the largest energy and industry event to be hosted in Zanzibar in recent times.
Visit Website

16 → 17 august 2023
The Namibia National Oil and Conference
Windhoek, Namibia
Partner Event: Bringing together key role players in Namibia and the international oil and gas value chain, to exchange views on the potential opportunities and challenges in establishing the oil and gas sector in Namibia.
Visit Website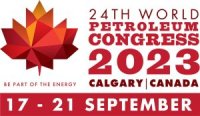 17 → 21 september 2023
24th World Petroleum Congress
Calgary, Canada
The World Petroleum Council was established in 1933 with the intent to promote the management of the world's petroleum resources for the benefit of mankind.
Visit Website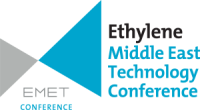 17 → 18 october 2023
5th Ethylene Middle East Conference & Exhibition
Dammam, Saudi Arabia
The Ethylene Middle East Technology Conference (EMET), is the event for professionals looking to develop their technical knowledge and optimize their position in the fast-evolving Ethylene Industry by increased operational efficiency, sustainability and excellence.
Visit Website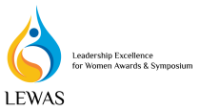 21 → 22 november 2023
9th Leadership Excellence for Women Awards & Symposium
Khobar, Saudi Arabia
LEWAS is a socially responsible driven industry initiative without profit earnings for its organiser and any of its members.
Visit Website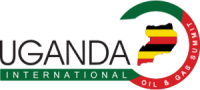 22 → 23 november 2023
Uganda International Oil & Gas Summit
Kampala, Uganda
Partner Event: With the continued support of the Ministry of Energy and Mineral Development, Uganda and all of the leading stakeholders from across the East African oil and gas sector, UIOGS annually attracts global attention and participation from across the industry.
Visit Website

28 → 30 november 2023
The 4th Annual Reliability & Maintainability Conference & Exhibition 2023
Al-Khobar, KSA
Partner Event: This conference's goals are to offer fundamentally proficient programs that emphasize the Hands on aspects rather than the theoretical side of mechanical engineering and the 4th Reliability & Maintainability Conference and Exhibition 2023 is an excellent platform to exchange knowledge, build networking relationships among interested parties, and enhance your professional abilities.
Visit Website

29 → 02 february 2024
12th World Environmental Education Congress
Abu Dhabi, United Arab Emirates
The World Environmental Education Congress (WEEC) is the definitive global platform for education in environmental and sustainable development. Every two years, thousands of delegates from over 100 countries come together at WEEC to shape the sustainability transformation.
Visit Website

20 → 22 february 2024
Sub Saharan Africa International Petroleum Exhibition and Conference
Lagos, Nigeria
Partner Event: Hosted the Petroleum Technology Association of Nigeria (PETAN), SAIPEC continues to place its emphasis on the future of the energy, oil and gas industry through Sub Saharan Africa with collaboration at the forefront of its objective and local content at its nucleus.
Visit Website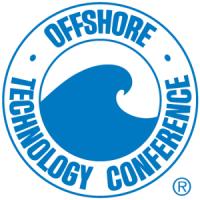 06 → 09 may 2024
Offshore Technology Conference
Houston, USA
OTC Global and Industry Partners are a small group of established organizations that are leaders in creating and managing change in the offshore energy sector. An OTC partnership can be a powerful tool for communicating a unique value proposition to drive new customer acquisition and collaboration.
Visit Website