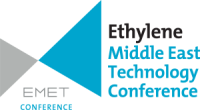 17 → 18 october 2023
5th Ethylene Middle East Conference & Exhibition
Dammam, Saudi Arabia
The Ethylene Middle East Technology Conference (EMET), is the event for professionals looking to develop their technical knowledge and optimize their position in the fast-evolving Ethylene Industry by increased operational efficiency, sustainability and excellence.
Visit Website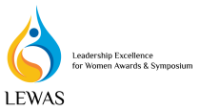 21 → 22 november 2023
9th Leadership Excellence for Women Awards & Symposium
Khobar, Saudi Arabia
LEWAS is a socially responsible driven industry initiative without profit earnings for its organiser and any of its members.
Visit Website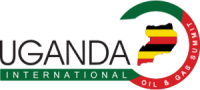 22 → 23 november 2023
Uganda International Oil & Gas Summit
Kampala, Uganda
Partner Event: With the continued support of the Ministry of Energy and Mineral Development, Uganda and all of the leading stakeholders from across the East African oil and gas sector, UIOGS annually attracts global attention and participation from across the industry.
Visit Website

28 → 30 november 2023
The 4th Annual Reliability & Maintainability Conference & Exhibition 2023
Al-Khobar, KSA
Partner Event: This conference's goals are to offer fundamentally proficient programs that emphasize the Hands on aspects rather than the theoretical side of mechanical engineering and the 4th Reliability & Maintainability Conference and Exhibition 2023 is an excellent platform to exchange knowledge, build networking relationships among interested parties, and enhance your professional abilities.
Visit Website

29 → 02 february 2024
12th World Environmental Education Congress
Abu Dhabi, United Arab Emirates
The World Environmental Education Congress (WEEC) is the definitive global platform for education in environmental and sustainable development. Every two years, thousands of delegates from over 100 countries come together at WEEC to shape the sustainability transformation.
Visit Website

20 → 22 february 2024
Sub Saharan Africa International Petroleum Exhibition and Conference
Lagos, Nigeria
Partner Event: Hosted the Petroleum Technology Association of Nigeria (PETAN), SAIPEC continues to place its emphasis on the future of the energy, oil and gas industry through Sub Saharan Africa with collaboration at the forefront of its objective and local content at its nucleus.
Visit Website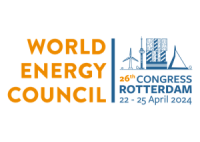 22 → 25 april 2024
26th World Energy Congress
Rotterdam, The Netherlands
For 100 years, the World Energy Congress has convened the cooperative power of the world energy community to turn inspiration into action. It is the world's longest established energy event, informed by the World Energy Council's unique position as the impartial and pragmatic voice of the global energy agenda and our remarkable 100-year-old heritage.
Visit Website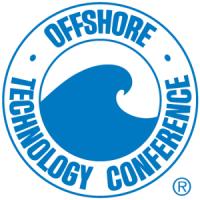 06 → 09 may 2024
Offshore Technology Conference
Houston, USA
OTC Global and Industry Partners are a small group of established organizations that are leaders in creating and managing change in the offshore energy sector. An OTC partnership can be a powerful tool for communicating a unique value proposition to drive new customer acquisition and collaboration.
Visit Website

06 → 08 may 2024
6th Middle East Process Engineering Conference & Exhibition
Dhahran, Saudi Arabia
MEPEC is the definitive event for process engineering; in today's busy world the event brings together the international business community to one business hub to make the most effective use of time. MEPEC is not just a place where you can experience ground-breaking technology and listen to industry leaders, it is an environment designed for the exchange of ideas between peers.
Visit Website